Vancouver Island lies just off the west coast of Canada between Seattle and Vancouver. But close proximity to a pair of world-class cities has done nothing to affect the stubborn culture that exists here. If you want to touch on a place that time has truly forgotten, cancel your trip to Easter Island and hop a ferry to Victoria; British Columbia's capital that could care less.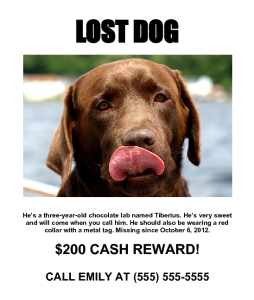 A lot of people don't like Victoria. "Newly wed and nearly dead," they say. Entrepreneurs from neighbouring Alberta eventually tire of the cold and move their fortunes west, but not to Vancouver Island. They head for Vancouver itself or to the Gulf Islands like Bowen and Saltspring … or they buy an island of their own and wait for the oil that paid for it to wash up on the beach.
Meanwhile, back in Victoria, a group of women well into their eighties and riding pink mobility scooters with skull and crossbones logos waits for the light to change at Head Street and Esquimalt. Eventually it turns red and with a twist of arthritic wrists the wild bunch is staring death in the face even as it nips at their heels. Drivers stop to let them pass. A gang of old girls out to raise Hell doesn't raise an eyebrow in this town.
There are tattoos. The influence of Canada's west coast Naval base has reached out to the senior working the counter at Tim Hortons. A tramp-stamp eagle soars above a sea of sagging flesh. The bank manager approves your loan and in gratitude you applaud both the ink on his neck and the diamond in his ear. Outside the tattoo parlour on Cook Street, walkers are parked on the street while residents of the nearby home get some needlework done.
There are cars you didn't know existed. Many of them are right-hand drive. What's good is worth bringing across the pond. The Mini Cooper and Smart Car are nothing more than fumbling attempts to replicate the Morris Minors and Citroen 2CVs that demanded little gas and lots of involvement. Why buy a Viper when you can have a locally made Lotus 7 that will leave it in the mirror on the Malahat?
Victoria is defined by eccentricity and acceptance. What's strange on the mainland is business as usual here. Whatever your personal passion is finds support even from those who don't understand it at all. "There he is doing his thing, I have no idea why. Cool."
On Dallas road, para-gliders and hang gliders soar inches above geriatric marathoners-in-training, recumbent bikers, impromptu dog lover gatherings and folk just out for a stroll. When the paramedics arrive, there won't be much fuss. It's all in a day's walk.
The truth is that like a Mojave with trees, Vancouver Island revels in its isolation and inspires its genius. It's not that we don't agree with what the rest of the world thinks, it's that we don't care. We don't even want to know. The Flat-Earth Society here believes that if you step twenty yards off shore, you're done. Unless you're off to sail the world in a thirty foot boat built in Taiwan in the 70's. In that case, God grants special privilege and a more distant horizon.
While newspapers around the world are headlining "Earthquake kills thousands, tsunami to follow" the local Times Colonist announces "Lost dog found." A scoop, indeed.
Vancouver Island may be the best place in the world for those determined to be nothing but themselves; who persevere with passion and stay the course no matter what. Who may not "get it" but do get it right. It's worked for quite a few people who despite their cloistered nurturing have gone on to be not only major influences, but enduring ones. Emily Carr comes to mind, along with David Foster and Robert Bateman. Pam Anderson has parlayed a couple of opportunities into an iconic presence. Randy, Bachman, Steve Nash, Geoff and Russ Courtnall … the list goes on.
And so does this tiny piece of anarchist paradise.
(Originally published on June 28, 2012)